FIRST DOCUMENTED IN THE LATE 1800S IN BUENOS AIRES, ARGENTINE TANGO IS A SOCIAL DANCE FROM ARGENTINA. IT IS AN IMPROVISATIONAL PARTNER DANCE WITH VERY SPECIFIC SUPPORTING ROLES OF LEAD AND FOLLOW. THESE ROLES CONNECT IN TANGO LIKE A LOCK AND KEY TO CREATE BLISSFUL CONNECTION, MUSICALITY, ART AND FLOW, WITH IN A COMMUNITY OF LIKE DANCING COUPLES.
ongoing
7-9 pm weeklhy $10 pP , $10 pp donation requested
Hosted by Wojcik Ilowiecki
All Levels are WELCOME
Each class will have the elements of:
Musicality:
TIMING: Walking on the downbeat, breaks and pauses, the half beat, slow time and the sincopa

TEXTURE: Rythmic, melodic, role play and flow

ORCHESTRA FAMILIES

ADORNMENT
Connection:
ROLES: Learn the intricacies of both the role of the Leader and the role of the Follower

LISTENING: Learn connecting exercises to build trust and structure

SHARING: Learn to lead and follow with respect, certainty, clear boundaries and immense creativity
Movement Architecture & Tools:
Traveling - Weaving - La Crusada

Pivots - Ochos and Jiros

Paradas, Pasadas, Barridas, Calacitas etc

Sacadas & Changes in Direction

Free Leg Movement: Boleos, Ganchos, Wraps

Expansion & Compression: Colgadas & Volcadas

PERFORMANCE, Choreography and more
Technique:
PRACTICE: Leg Extension, Posture, Collection, Changeable Proximity Embraces, Pivoting, Grapevine etc for class and home practice
Social Etiquettes & Codigas:
CONTEXT: El Cabaceo, Line of Dance, Tandas, Social Expectations and Protocols etc
Great for complete and on-going beginners & Experienced Dancers:
Example Salon Traffic Class in weekly descriptions:
Beginning - Experienced
I. Traffic Salon Tango Sequencing (Tools from crusadas for beginners - to single axis turns for experienced dancers)
WEEK 1) Walk to the Crusada in 16 counts – Simple side step single axis turn
WEEK 2) Front Ochos – Changes of direction from the front ocho
WEEK 3) Parada/Pasada – With Single Axis turns
WEEK 4) Sandwichito – from any angle with added single axis turns
WEEK 5) Variations- Combinations and Review
Subsequent 5-week series will be on these subjects:
NOTE: Each class is open to on-going beginners and experienced dancers as assistants to the beginners; Each 7:45-9 class is open to all Experienced dancers to dance with partners at their own level
II Salon Tango Sequencing TURNS (Tools for jiros to enrosques to sacadas)
III. Salon Tango BOLEOS to lead and follow (Tools for free leg movement)
IV. Salon Tango GANCHOS to lead and follow (wraps and hooks)
V. VOLCADAS (inward off-axis movement)
VI. COLGADAS (outward off-axis movement)
VI. ENGANCHES (walk through ganchos)
VII. SOLTADAS (breaking and spinning out of the embrace)
VIII. DOBLE FRENTE (SHADOW back to front embrace)
OTHER SERIES WILL BE:
X. MILONGA
Y. VALS
Z. CHOREOGRAPHY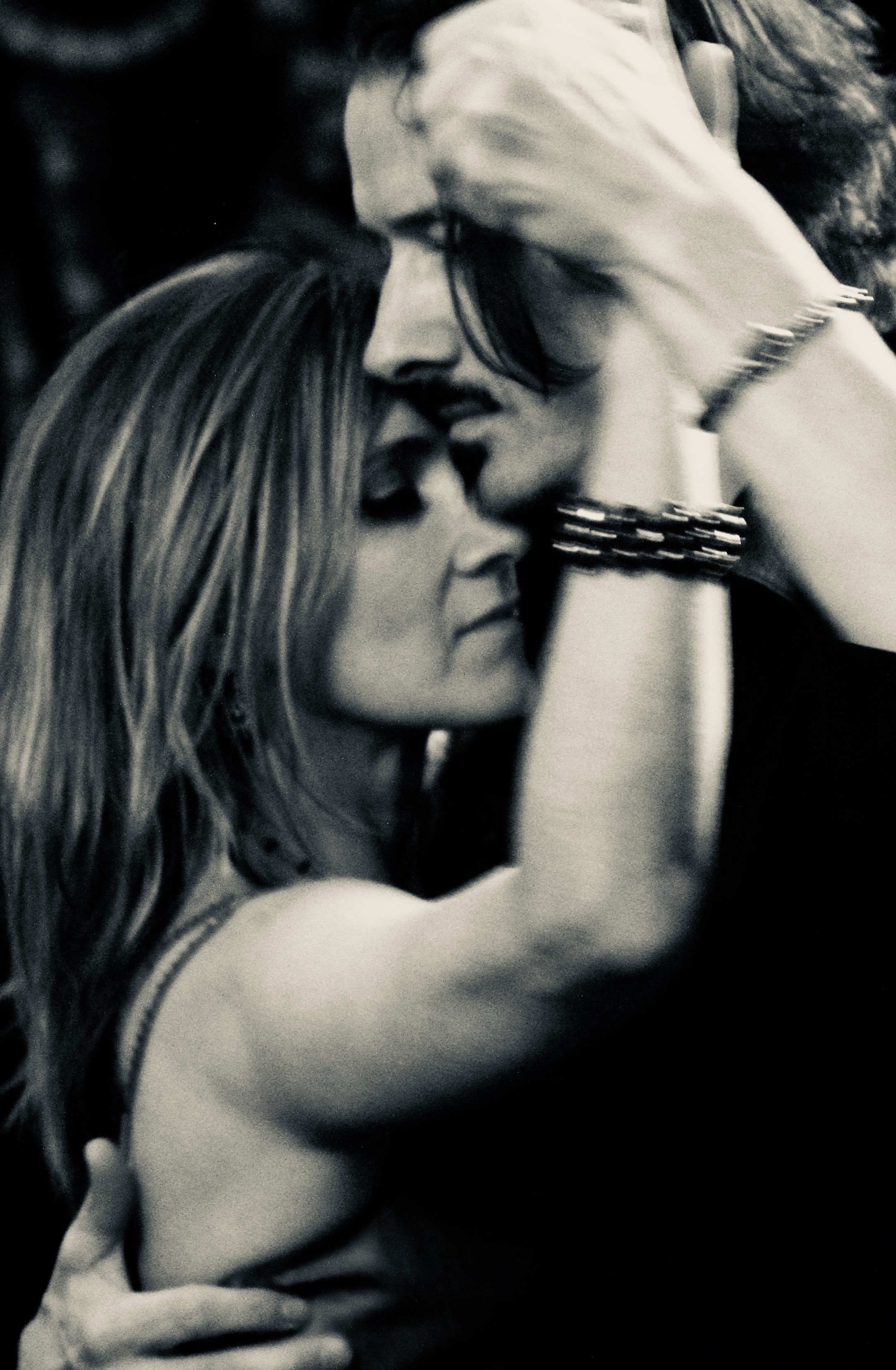 About our tango classes:
We teach Argentine tango as a language, first learning introductory phrases and then how to communicate these to one another. We add vocabulary and architecture for full expression. We teach how to respectfully and musically listen to one another while embodying the roles of leader or follower.
Students learn tango as it is danced at the milongas in Buenos Aires and in cities around the world.